Hi everyone,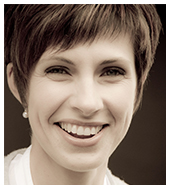 It's hard to believe that we're halfway through another exciting year. Each one keeps getting better.
As a team, Joe and I have inspired more families battling cancer, attracted more corporate sponsors, increased event attendance and motivated more generous supporters to give their time and donations. All of these factors help us reach more cancer families when they us need the most.
We welcome your ideas on ways to continue growing our organization. For current information on events, how to get involved or how to contribute, visit our website at www.joeandruzzifoundation.org.
Jen Andruzzi, Executive Director
---
Codzilla Thrill Ride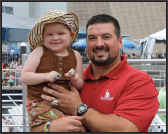 For the second year, the Joe Andruzzi Foundation hosted 25 Jimmy Fund patients and their families aboard the Codzilla Thrill Ride on June 30th. This was an opportunity for Joe and Jen to meet new families and reconnect with familiar friends, including three financial assistance recipients.
Codzilla is a special summer treat for many patients because their treatment limits time outside of the clinic to outdoor activities.
Sincere thanks to Boston Harbor Cruises for making this event possible.
Golf outing
Nearly 130 golfers, including 29 celebrities, braved the cloudy weather to tee off at the Third Annual Joe Andruzzi and Friends Golf Tournament at TPC Boston in Norton on May 23rd. Through sponsorships, mulligans, raffle items and more, we raised $116,000 for our Foundation.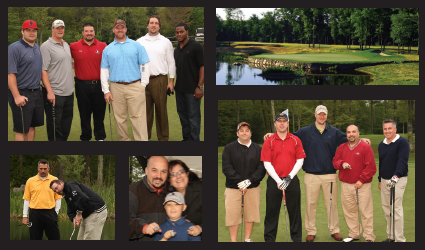 We extend warm and heartfelt thanks to our generous sponsors: Millennium: The Takeda Oncology Company (Dinner); Bob's Discount Furniture (Goody Bags); Hobbs Brook Management LLC and AutoTrader.com (Beverage Cart); Tim J. Kelly, CPA and East Commerce Solutions, Inc. (Hole-in-One); Capital Convention Contractors, Davio's, Druzz 70, Majestic Construction Company, MCM Technologies, Morrissey, Hawkins & Lynch, PC Connection, State Street, Under Armour, Walter Rich (Golf). Special thanks to Avon Products, Grey Goose, KIND Healthy Snacks, Miller, Coors, Pop Chips, Powerade Zero, Reebok and Unionwear.com for their generous donations.