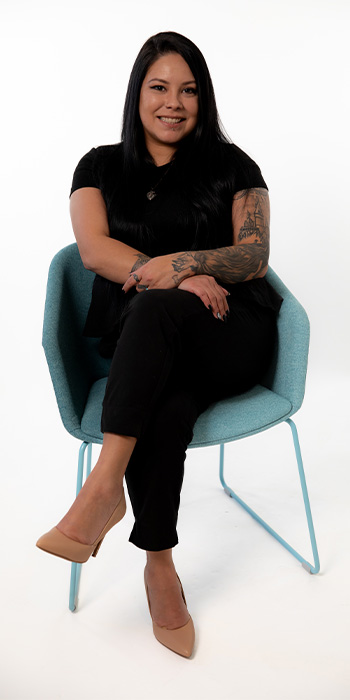 Xo is the Creative Director at JAF, overseeing the Foundation's brand and improving its visibility and marketing throughout New England. She focuses on creating and strategically managing JAF's visual identity across all communication platforms, enhancing its digital presence and engagement.
Through her role at JAF, Xo visually showcases JAF's mission through appealing designs and multimedia content. She loves being a part of a Foundation that significantly impacts New England cancer patients and helps bring their stories to life.
Before arriving at the Foundation in April 2022, Xo worked as a graphic and web designer for various companies, from small startups to global corporations. She earned a BFA from the Metropolitan University of Denver with a concentration in Communications Design. Xo also has competed in "bar flair" competitions—performing various tricks with bottles, glasses, and tins in front of patrons—to 'wow' whoever is in attendance.