13th Annual Joe Andruzzi & Friends Golf Tournament from JAF on Vimeo.
On Monday, June 14, Joe Andruzzi Foundation supporters, including local celebrities and former Boston professional athletes, came together at Black Rock Country Club in Hingham, MA to participate in the 13th Annual Joe Andruzzi & Friends Golf Tournament, presented by East Commerce Solutions, Inc.
The tournament was another huge success, raising more than $320,000, enough to support more than 1,000 New England cancer patients and their families. Included in that $320,000 was more than $50,000 earmarked for JAF's new Food Security program, which will fully launch later this year. This year, the total funds raised throughout the 13 years of the tournament surpassed $3 million, so a big thank you from JAF goes out to all the devoted supporters who have donated to the tournament over the years.
Be sure to check out our blog recapping the 2021 tournament and festivities!
13th Annual Joe Andruzzi & Friends Golf Tournament Raises More Than $320,000 in Support of Patients with Cancer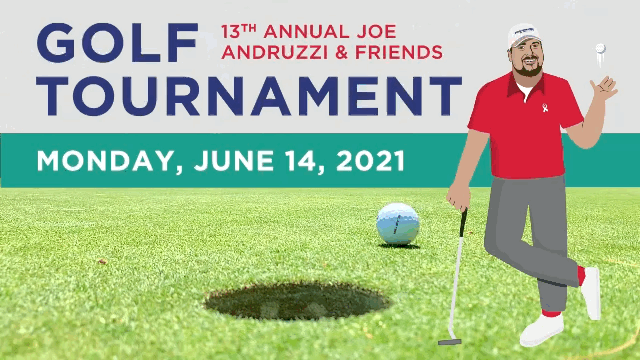 2021 Golf Committee
Joe Andruzzi, Chair
Jaimee Cathers, Volunteer Captain
Tom Madigan
Krista Mullen
Bill Tringali
Pete Zampine