Joe Andruzzi Foundation's (Up)Beat (Up)Date: August 2019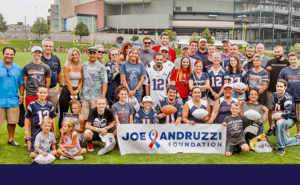 The idea of summertime being a "slow period" is a concept we fundamentally reject here at JAF. Cancer doesn't slowdown in the summer, and neither do we!
As the saying goes, 'time flies when you're having fun', and between road races, training camp outings, and baseball games, there is plenty to catch up on – but that's not all that kept us busy in August. Keep reading to get the latest on all things JAF!
Wishing you a happy and relaxing Labor Day weekend,
Jen & Joe Andruzzi
---
JAF By The Numbers
$115,000+
2019 TEAM JAF FALMOUTH FUNDRAISING
340
PATIENTS AND FAMILY MEMBERS TO BE ASSISTED THANKS TO TEAM JAF'S FALMOUTH FUNDRAISING
---
Team JAF Raises Over $115,000 Through 2019 Falmouth Road Race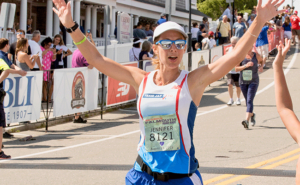 On Sunday, August 18, 60 Team JAF runners lined up at the start of the 47th Annual New Balance Falmouth Road Race, donning Joe Andruzzi Foundation singlets for the 7-mile, scenic Cape Cod race. Months of training and fundraising fueled the team throughout the summer, and we're thrilled to report that the team's collective 2019 Falmouth Road Race efforts have raised over $115,000 for JAF in support of the New England cancer patients and families we serve.
It's hard to fathom this was our eighth consecutive year fielding a charity team for the event – it feels like it was just yesterday that we ran our first 'Falmouth', and each year just keeps getting better and better. Since 2012, hundreds of Team JAF Falmouth Road Race runners have raised more than $800,000 to help fulfill our mission and allow patients to focus on the things that really matter during treatment.
If you are still interested in making a contribution to the team or an individual runner, all fundraising pages will be accepting donations here through Friday, September 27, 2019 – and for a full recap of Team JAF at the Falmouth Road Race, follow this link.
---
From 'Tin Knocker' to Cancer Patient in an Afternoon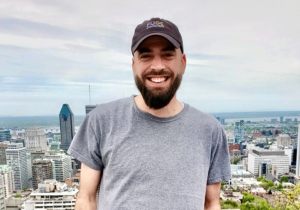 Between his career as a sheet metal worker, serving in the National Guard, and riding his motorcycle, Greg is the type of person constantly on the go. But last fall, brain cancer brought everything to a halt. Except for, of course, his bills.
Learn about Greg's cancer journey in our latest JAF Patient Story.
---
Welcome Danielle Fish!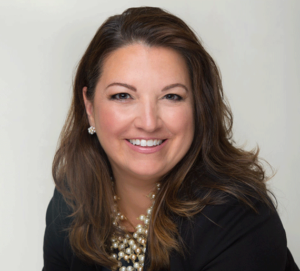 We're excited to introduce the newest member of the team: JAF's Director of Development, Danielle Fish!
In her role, Danielle leads JAF's team in raising funds for cancer patients and their families, focusing on events and programming that offer businesses and individuals exceptional opportunities to partner with the Foundation.
Previously, Danielle has spent her career helping organizations raise awareness, increase fundraising, and improve donor engagement, enjoying the missions and energy nonprofits offer along the way.
Please join us in welcoming Danielle to the team. To learn more about her background (and some fun facts) follow this link!
---
Bike, Run, or Walk the Tour de South Shore!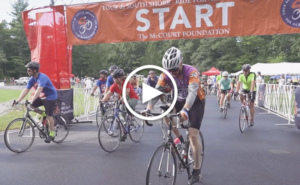 Team JAF is looking for athletes of all ages and abilities who want to support JAF's mission through the 10th Annual Tour de South Shore in Hingham, MA (Saturday, September 21). Whether you bike, walk, or run, this event is a fun, easy way to raise critical funds and awareness for local patients and families facing financial barriers during cancer treatment. Plus, kids can join in the 5k Walk/'Fun Run', so the whole family can participate together in support of JAF!
Check out the video above from last year's Tour de South Shore, and be sure to follow this link for more info and details on how to apply.
---
Patients & Families Enjoy Annual Patriots Dream Camp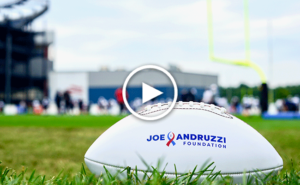 On Tuesday, August 13, the Joe Andruzzi Foundation hosted its annual Patriots Dream Camp outing, where JAF patient recipients and their families get to experience a day of training camp from an exclusive VIP tent on the Empower Practice Field at Gillette Stadium. Thanks to the New England Patriots Charitable Foundation and the Kraft Family, JAF patients and their families enjoyed a fantastic day taking in practice, snapping photos, and, of course, meeting some of their favorite NFL stars.
The purpose of the event – as is the same with all of JAF's "(Up)Beat Outings" – is to provide patients and their families with the opportunity to leave their cancer worries behind and enjoy life's special experiences, even if just for an afternoon.
Be sure to check out the video above recapping the fun day at Dream Camp!
---
JAF Night at the PawSox a Smash Hit!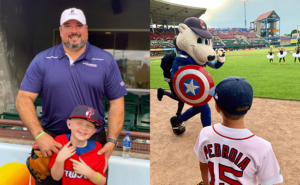 On Saturday, August 3, the Pawtucket Red Sox hosted the Joe Andruzzi Foundation and its supporters for its third annual "JAF Night at the PawSox" outing at McCoy Stadium. For the month leading up to the game, the PawSox ran a promotion where general admission tickets were available at a very special rate – just $10 – with $5 of each ticket purchased benefiting JAF's mission.
The event was such a blast, and JAF supporters – along with JAF leadership, staff, and patient recipients – had the honor of representing the Foundation on the field for a special pre-game recognition ceremony.
We want to send a big THANK YOU to the entire PawSox organization for hosting JAF, and to all of the JAF supporters who came out for the game!