The First Joe Andruzzi and Friends Golf Tournament numbers are in!
Drum roll please… 
$73,000!!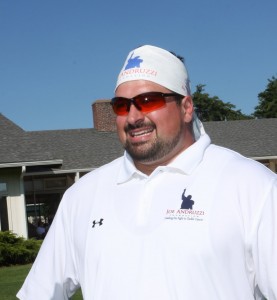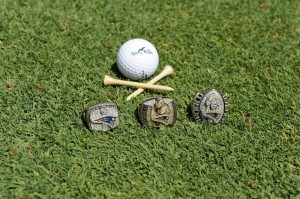 We could not have asked for a better day for a golf tournament. Friday, July 10th was beautiful!
The day was started by the pro announcing the shot gun start, Joe blowing a blow horn in golfers ears (he will do anything to win) and that was just the beginning.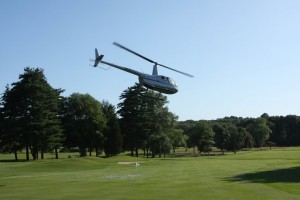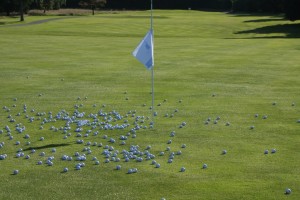 After all the golfers came off the course a helicopter flew over the 18th green. Now get this; the helicopter dropped 500 golf balls. All of the golf balls had numbers on them. Golfers and non golfers had a chance to purchase one golf ball for $10 to get the chance to win a MacBook Air. Closest golf ball to the hole won. B.J. Corey was the lucky winner he was 7″ from the hole, congrats! !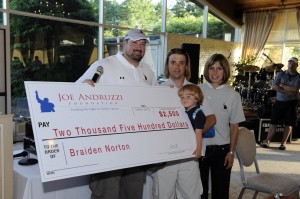 Once the helicopter flew away everyone went inside for some fabulous food and to bid on some great auction items. During the presentation part of the evening John Deady, President of City Lights Electrical, presented the Joe Andruzzi Foundation with a check for $15,000, and the Foundation presented Mr. Braiden Norton a financial grant check for $2,500.
To end the perfect day Ernie Boch Jr.'s band Ernie and the Automatics performed. Did you know Boch is one of the largest car dealerships in New England – and he performs with one of the best bands in New England?! Rock on with your bad self!