It's that awesome time of year again! This past Monday, the Foundation and our generous friends/partners at Boston Harbor Cruises held the fifth annual Joe Andruzzi Foundation Codzilla Thrill Ride.
I always look forward to it, and this year may have been the best year yet! Patients and those affected by cancer from throughout the region came together for an (Up)Beat event – one where they could leave behind cancer treatments and challenging times to enjoy a wild speedboat ride across Boston Harbor. And we couldn't have asked for a better day.
The Codzilla riders were comprised of a great crew– a group of JAF patient recipients as well as others currently undergoing treatment – it was a ride Joe and I won't soon forget!
Before the ride, patients and their families spent some time getting to know Joe, which was a pleasure for both of us. They marveled at his three Super Bowl rings, and were surprised at their size! The kids modeled the rings while striking their best "World Champion" pose for a photo to remember the awesome day.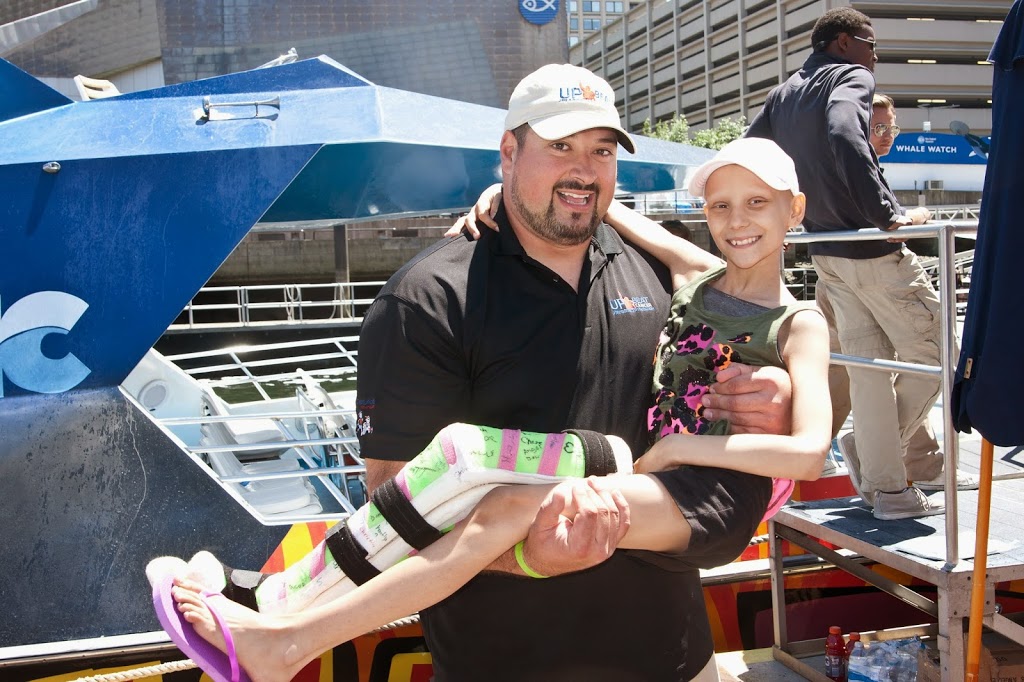 If you've never had the pleasure of enjoying Codzilla – the ride is Boston's fiercest "Water Coaster," a fantastically designed speedboat resembling the fabled "mutant cod" that roams the waters of Boston Harbor. Fueled by twin-turbo charged diesel engines, this menacing, fire-engine-red speedboat swerved, curved, spun and ripped across the water at speeds of 40 miles per hour. It's safe to say a few of us got soaked!
This is the fifth consecutive year that Boston Harbor Cruises has sponsored the Thrill Ride for the Joe Andruzzi Foundation, and we are forever grateful.
The participants also got a huge surprise when current New England Patriots co-captains Rob Ninkovich and Matthew Slater hopped aboard for the ride.
Both have been long-time Foundation supporter, and will be co-hosting JAF's upcoming
Joe Andruzzi & Friends Golf Tournament
at Pinehills GC on Monday, June 30. Matt & Rob had a blast getting to know some of the families and the kids, and we were so happy they could join us!


The kids were beyond excited, and we all got swept up in their joy. Everyone waited patiently for the ride to start, and once it did, you could tell that the families didn't have a care in the world. They were able to let go and feel the wind whipping their hair and the ocean spray splashing their skin.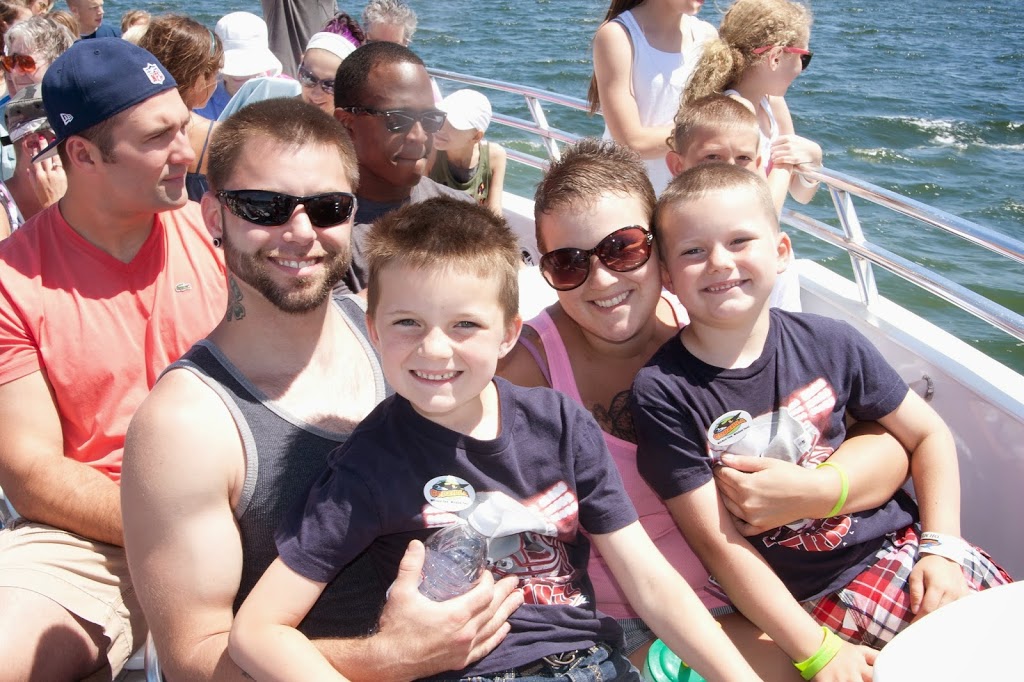 On days like this I'm reminded what an impact the Foundation can make. Many of the families in attendance Monday have been battling through extraordinary circumstances, and to provide an (Up)Beat and carefree opportunity for them to take their mind off it is something Joe and I are proud to offer. The entire Joe Andruzzi Foundation team is inspired by everyone who is affected by cancer, whether they are just entering treatment, are celebrating years of remission, or mourning the loss of a loved one. Your (Up)Beat courage keeps us going, and we are incredibly thankful for these moments.