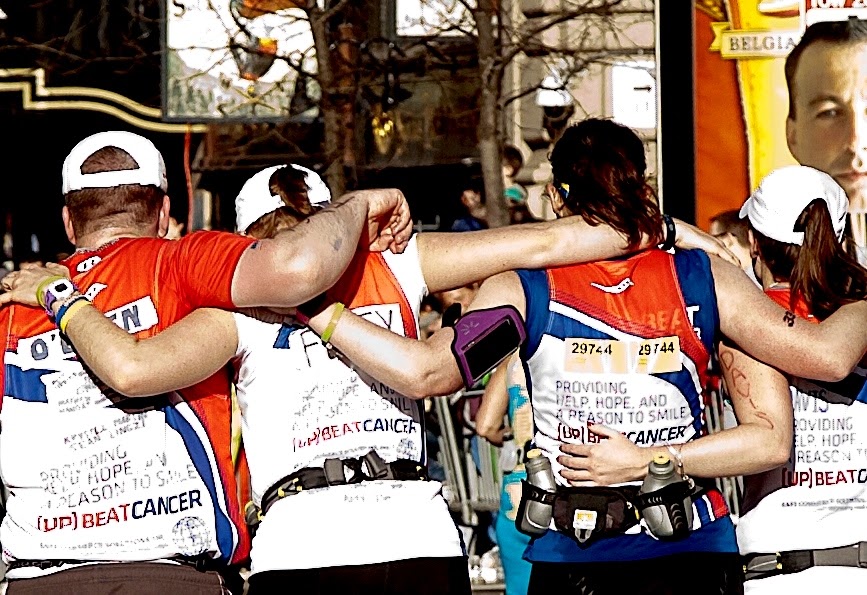 It is extremely difficult to put into words what a tremendous event this year's Boston Marathon was. Given the tragic events of 2013's race, it was amazing to see Patriot's Day once again be celebrated as one of New England's most iconic holidays. We truly did take the Marathon back (and it's ours for good).
Boston has always been an easy city to be proud of, but given all that it has gone through over the past year, Monday's race made us feel fortunate and even more appreciative of the great community in which we live.
On that note, we are particularly proud of Team JAF. We can't begin to imagine the wide range of emotions that our group of 47 runners experienced along those 26.2 miles, but we know that it was with joy and pride that we cheered them on and welcomed them back to Forum to celebrate their monumental achievement.
To our runners: your hard work on the road was truly remarkable, but your work off the road in fundraising was equally spectacular. Your determination is the reason we were not only one of the top performing teams in the John Hancock non-profit charitable program, but also greatly surpassed our fundraising goal by raising more than $476,000+ for our foundation.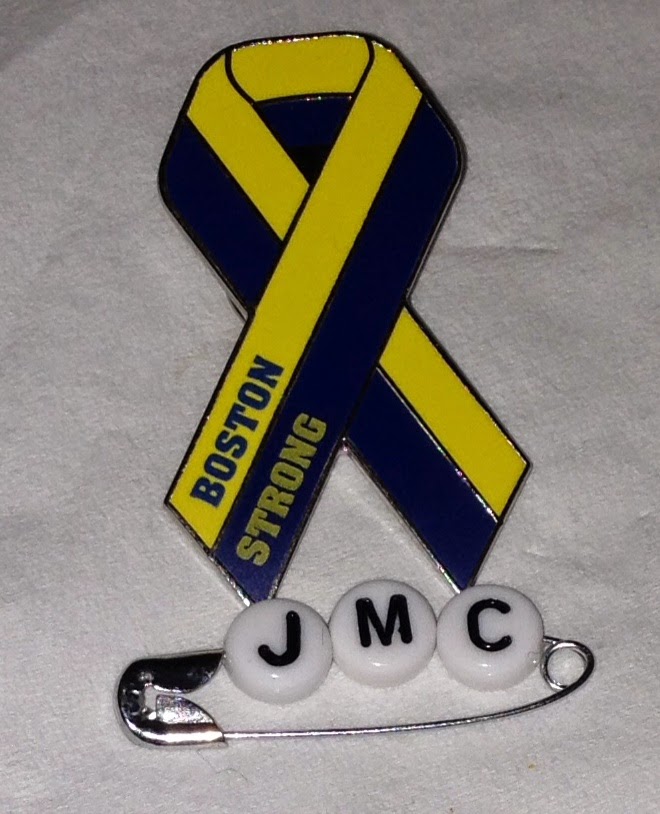 That means 680 patients and families battling cancer can be focused on getting better, and not have to worry about the financial and emotional tolls that come with a diagnosis.
And to three Team JAF members – Catherine Beer, Marsha Whitman and, of course, my wife, Jen – who unfortunately all were sidelined by injuries a month before the race – thank you. These determined women, despite their injuries, supported Team JAF and continued to fundraise all the way through. You all are truly remarkable, and you were out on the course, in spirit, Monday, as each member of Team JAF wore a pin with your initials.
Jen and I, as well as all of the Foundation supporters gathered at Forum Monday, were overjoyed to see our runners at the post-race celebration. For many of us, there was a sense of closure as we finally completed what we started last April.
We couldn't have asked for a more special day – just ask Team JAF runners Melissa Frontino and Gina Lambiase. Melissa's boyfriend proposed to her at mile 18, and Gina got engaged right at the finish line!
Of course, there are so many wonderful and generous people and organizations that played instrumental roles in making this a Marathon for the ages, and Governor Patrick, Mayor Walsh and Commissioner Evans deserve the highest of praise.
As Bostonians, we take great pride in our first responders and wish to celebrate and thank the Boston Police Department, Fire Department and Massachusetts State Police for making runners and spectators alike feel as though they were in the safest place in the Commonwealth.
On behalf of our runners, we owe great gratitude to our major Team JAF sponsors – East Commerce Solutions and Millennium – who have been instrumental in helping the team exceed our fundraising goals.
To the Boston Athletic Association and its army of volunteers, we are in debt and in true awe. To think that their organization has been hosting a run from Hopkinton to Back Bay for 118 years is both astounding and humbling, and ultimately speaks once again to a local resiliency and determination that could be readily identified as the age-old blueprint for the theme, "Boston Strong!"
We'd also be remiss not to recognize John Hancock and its Non-Profit Program – which helped us grow our Team JAF roster to new heights. Thank you for all that you do.
And to our "Return to Forum" event sponsors – East Commerce, Millennium, RadioBDC and Michelob Ultra, as well as to CharityTeam's Susan Hurley for her tireless efforts in both training with our runners and playing an essential role in their fundraising – Monday could not have been possible without your support.
Our friends at Forum restaurant now feel more like family – they not only hosted an incredible event to honor our Foundation's runners, staff, friends and family, but they stood beside us in the year leading up to it, and for that we will be eternally grateful.
On behalf of the Joe Andruzzi Foundation, our staff and family, we look forward to seeing you all cross the finish line again next year.
We ran together – and we will run together – for many, many Marathon Monday's to come.
-Joe Andruzzi