Happy New Year from the Joe Andruzzi Foundation!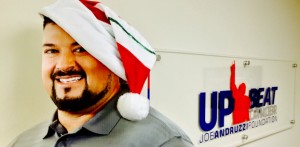 We hope that you are enjoying this holiday season with friends and family, and looking forward to an (Up)Beat 2015. We are closing out a very strong year at the Foundation, and are so thankful for your support with initiatives like #GivingTuesday, our Pledge Program, Share the Love, Points for Patients and, of course, our annual Gala. We were also thrilled to raise more than $39,000 through our Honey Dew Donuts partnership; Honey Dew generously matched sales of JAF window decals and continues to sell an (Up)Beat donut, which will be available throughout the year.
Through these and other programs, in 2014 we have raised $2,100,000 and helped give 1,465 cancer patients and their families help, hope and a reason to smile – (and there is still time to make a tax deductible donation before 2015)! That brings our grand total of funds raised to date (since 2007) to more than $6.6 million and patients helped to date to 2,779. We couldn't be more excited!
This is the time of year when you hug your loved ones a little tighter, and keep those who can't be with you in your hearts. We are especially grateful for the work we are able to do all year long – and are eternally thankful to YOU, our supporters, for helping make it possible. We look forward to doing it all again in 2015 – but before we close the book on 2014, check out our latest blog post counting down our top-10 moments of the past year!
All the best,
Jen and Joe Andruzzi
---
JAF BY THE NUMBERS
All-time fundraising to date: $6,600,000+
2014 Fundraising to Date: $2,100,000+
2014 patients assisted to date: 1,465
---
Points For Patients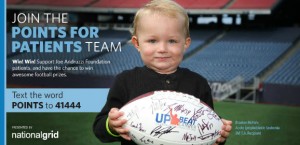 We have great news – our Points for Patients campaign has been extended into the NFL post-season! That means you have even more time to give as you root for the New England home team into the New Year. We are inviting football fans to donate to the Foundation and (Up)Beat cancer with generosity. Our great partner National Grid will match every donation up to $25,000. Donors will be automatically entered for a chance to win football related prizes by texting the word "POINTS" to 41444.  Please click here for all the details!
---
Pledge Program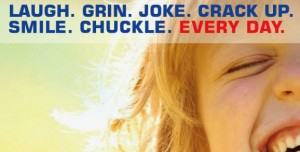 Please consider joining our (Up)Beat Pledge program, in which you make recurring monthly donations that directly benefit cancer patients and their families. The need never ends, and that's why ongoing support is so important. Available levels include Smile: up to $10 monthly; Grin: up to $25 monthly; Happiness: up to $35 monthly; Laugh: up to $50 monthly; and Crack Up: $50+ monthly.  Read all about it in our latest blog post.
---
Holiday Giving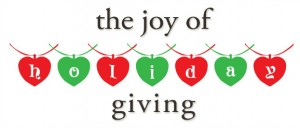 There are still many ways you can help JAF while you continue to celebrate the holidays! Our special book, "Don't Lick Your Friends! And other hilarious insights from kids," is one, and the unique and stylish "Positive Is How I Live" bangle from Alex and Ani is another. Need another reason to smile? Rock one of our stylish JAF T-Shirts! Plus, Goodshop Shopping (which you may remember from our successful back-to-school campaign) and the Amazon Smile Program are simple, automatic and effective ways to support JAF every time you shop online. Check out the blog for a recap!
---
Share the Love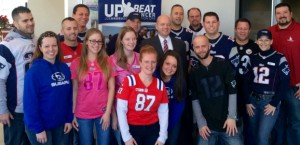 In November, the Foundation was named the local charity of choice for Patriot Subaru's annual "Share the Love" holiday event. The North Attleboro dealership, as part of a national effort of Subaru of America, will donate $250 to the customer's choice of five charities every time a new car is purchased or leased, for up to $15 million! What a great way to support the Foundation and drive away some new wheels at the same time. The event is ongoing until January 2, 2015, so if you're in the market for a new car, head on over to Patriot Subaru or visit their website for more details.
---
Third Annual #Giving Tuesday

Thanks to all who donated to the Foundation on #GivingTuesday, a day of paying it forward on December 2, the Tuesday after Black Friday and Cyber Monday. We'd like to give a special shout-out to some of our very generous Financial Assistance Program recipients, who selflessly donated on #GivingTuesday! We're so grateful to all patients and families who donated. Read more about our involvement in #GivingTuesday, and learn more about the movement on the official #GivingTuesday site. And don't forget to get your end-of-year donations in by the 31st!  Check out our blog for more details.
---
New York City Half Marathon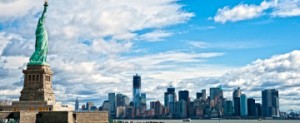 Join Team JAF at the SOLD-OUT United Airlines Half Marathon on March 15, 2015 to help support cancer patients and their families! Charity bibs are still available.  Fill out an application to join our team by clicking here!
---
Team JAF at the Boston Marathon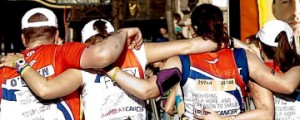 JAF has also chosen its 2015 Boston Marathon team! We are so grateful to the large number of applicants this year; we wish we could have accepted them all! We are still accepting Boston Marathon qualified registered and invitational runners (required to raise a minimum of $1,500) for our team. Click here for an application. Even if you're not on Team JAF, you can still support the Foundation by helping runners with their fundraising. Last year, the 47 runners of Team JAF raised more than $476,000, handily beating our goal. Help us break half a million in 2015!  Visit our website for more details.
---
POINTS FOR PATIENTS FAMILIES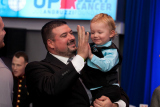 As you read above, the Points for Patients campaign has been extended through the playoffs… so if you need a reason to donate today, we have FIVE! By donating, you will help patients like: Jessy Lopes, a 26-year-old father from Pawtucket, RI, who has Hodgkin's lymphoma; 16-year-old Paige Hutchinson from Cumberland, RI, who is bravely fighting ovarian cancer; 14-year-old Rylee Fontes from Attleboro, MA, who remains upbeat while battling thyroid cancer; two-year-old Braxton McHale from Seekonk, MA, who was diagnosed with leukemia; and from North Dighton, MA, 57-year- old Valerie Bowers, who keeps positivity alive while fighting breast cancer.  Please click here to read all about the Points for Patients post season program.