Happy New Year From The Joe Andruzzi Foundation!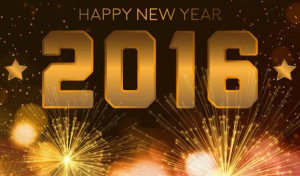 We hope you are finding time to enjoy this wonderful time of year filled with joy and (Up)Beat celebrations! We are just a few days away from the start of 2016, which reminds us of all of the success, smiles and laughter our foundation has had over the past year.
It's because of your generosity and support of our mission that we are able to continue to provide cancer patients and families with the crucial financial and emotional support they need – and for that, you've helped to make 2015 a year we will never forget.
But before "we're on to 2016" – read all about the month that was, below!
Wishing you all a HAPPY and HEALTHY New Year!
Jen and Joe Andruzzi
---
2015 FINANCIAL ASSISTANCE TO DATE: $1,051,927
PATIENTS ASSISTED IN 2015: 1,680
UPBEAT OUTINGS IN 2015: 25
2015 CJ BUCKLEY PEDIATRIC BRAIN CANCER FUND DONATION: $100,000
---
JAF On The Move!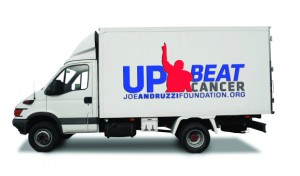 Monday, December 21 was an exciting day for JAF: we moved into our new office space! Be sure to update your records with our new address:
49 Plain Street, First Floor
North Attleboro, MA 02760
All of our phone numbers and email addresses are staying the same.
We also want to send a BIG thanks to all JAF staff, as well as our rockstar volunteers, for helping make the move go as smooth as possible!
---
Donate Before The Ball Drops!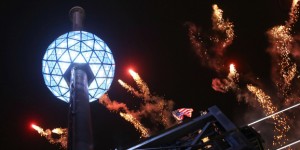 You can still make a donation to JAF before the tax year comes to a close – but time is running out! It's easy! Just visit our new "Ways to Give" page on the JAF website to browse the various ways you can support JAF, and be sure to make a contribution by midnight tonight!
Remember, JAF is a 501(c)(3) not-for-profit organization, so all donations are tax deductible. As always, proceeds support our mission of providing help, hope, and a reason to smile for cancer patients and their families by contributing financial and emotional support when it is needed most.
---
JAF Launches Annual Fund…The JAF Smile Brigade!

Speaking of donating before the end of 2015…we were so excited to launch our annual fund last week, which many of you may have received a mailing about over the last few days.
Providing cancer patients with help, hope, and a reason to smile has always been at the core of the Joe Andruzzi Foundation's (JAF) mission to alleviate cancer's financial and emotional burdens – but the need is never-ending, and that's why we are hoping you will join our JAF Smile Brigade: annual donors committed to helping defeat frowns all across the region!
Think of how far $700 can go to help with a monthly mortgage payment, or what $500 could do for a family struggling to make rent during treatment cycles. Think of last winter, and how $250 could have alleviated the strain of a monthly gas or oil bill. Even $100 can help families pay their phone bill, and $50 can provide much needed groceries.
And that's why we need your help to alleviate cancer's financial burdens on patients and families so they can focus on what really matters: getting better.
---
Team JAF's Journey To 26.2 Is Back In Full Stride!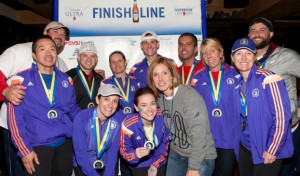 On April 18, 2016 – Marathon Monday – Team JAF runners will take strides against cancer through the streets of Boston for the sixth straight year!
We are thrilled to announce the Joe Andruzzi Foundation has fielded 17 amazing runners who will be representing our foundation as they train and fundraise for JAF patient families – all leading up to Patriots Day 2016.
Be sure to visit our 2016 Boston Marathon page to meet and support the newest members of our team!
While we have filled all of our charity bibs, qualified, invitational runners, or those already in possession of a 2016 bib who wish to join Team JAF and fundraise at least $1,500 towards the Foundation may still apply online here.
All fundraising by Team JAF runners directly supports the Foundation's mission of providing help, hope, and a reason to smile for cancer patients and their families.For more information on how you can join or support our Marathon team, visit: www.TeamJAF.com.
---
Run The 2016 NYC Half Marathon For JAF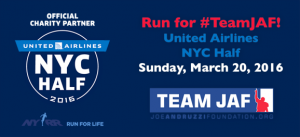 For the second time ever, we're sending Team JAF runners to the streets of Manhattan on Sunday, March 20, 2016 for the United Airlines NYC Half Marathon – and we want YOU to come along for the ride (or, run)!
The race will take Team JAF runners on a 13.1-mile tour of NYC, stopping traffic in Manhattan, from Central Park through Times Square to South Street Seaport – all to raise funds in support of JAF's mission of providing help, hope and a reason to smile for cancer patients and their families.
We only have ONE charity bib remaining for the race, so be sure to apply ASAP! Already have a qualified or invitational entry for the race and want to fundraise for charity? You can join Team JAF as well! To apply, please click here to complete our application.
We're also looking for team ambassadors to don JAF's NYC Half singlets during the race to help us raise awareness! If you have a bib and would like to join the team, apply to join the team today for free!
Be sure to visit our 2016 United NYC Half page to meet and support our team!
---
Still Time To Support The #ToughLikeMyDad Fund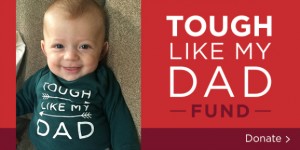 We want to thank Patriots co-captain and cancer survivor Nate Solder, our gala's keynote speaker, for bravely sharing his own experiences with cancer – including the diagnosis of his four-month-old son, Hudson, which was revealed to our gala crowd.
Nate, a testicular cancer survivor, and his wife, Lexi – both long-time supporters of JAF – have asked that those wishing to support Hudson's battle make a donation towards the Joe Andruzzi Foundation's Tough Like My Dad Fund, appropriately named after the adorable photo of Hudson the Solders shared with the gala audience just over a month ago.
Proceeds of the Fund benefit JAF's mission of providing financial assistance to cancer patients and their families – allowing them to focus on recovery, not mounting rent/mortgage, utility or other household bills.
---
8th Annual Joe Andruzzi & Friends Golf Tournament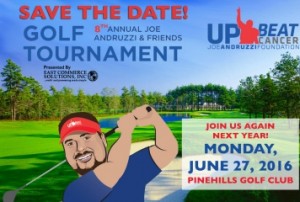 The Joe Andruzzi Foundation's will return in 2016 to the beautiful Pinehills Golf Club in Plymouth, MA for our 8th annual Joe Andruzzi & Friends Golf Tournament, presented by East Commerce Solutions, Inc.
Check back in early 2016 for details on foursomes. For questions regarding sponsorship opportunities, please contact events@joeandruzzifoundation.org.
---
An Intimate Night With JAF In NYC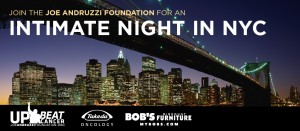 We invite our New York-area supporters to join us this spring for an evening of cocktails and conversations in Manhattan as we introduce ourselves to one of our most rapidly growing patient communities.
The event – to be hosted at NYY Steak's Manhattan location (7 West 51st Street) – will give our New York supporters a chance to hear directly about the Joe Andruzzi Foundation from its President, Joe Andruzzi, and Executive Director, Jen Andruzzi, along with area patient recipients the Foundation has previously assisted.
Stay tuned for more info and details about the upcoming Spring 2016 event!
---
Meet Allison – A Certified JAF Smile-Brigader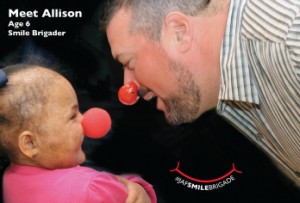 Many of you may have recently received our JAF Smile Brigade mailing or e-blast, both of which announced the creation of our Annual Fund.
If so, you certainly noticed the infectious, #UpBeatCancer smile of Allison – a vibrant, dance-loving, six year-old of Hyde Park, Mass.
When Allison was diagnosed in 2010 with Acute Lymphoblastic Leukemia, it shook her parents, Yazel and Jorge, to their core. "It was very difficult to accept," Yazel recalls. "As a parent, you never think it can happen to your child, but you have to be strong and wear a smile for their sake."
Allison continues to fight, receiving daily injections at home along with weekly treatments at the hospital, but, just like her parents, her spirits remain high. While either dancing to her favorite songs, watching her favorite movie (Snow White), or taking in the circus in Boston, Allison's positive spirit is a reminder that there is not only life after – but there's also life while living with cancer.
Click below, or visit www.JAFSmileBrigade.org, to learn more about Allison's story, and how you can spread smiles around the region in 2016!  Head on over to our blog to read more.