Running & Jumping Into 2015 In Style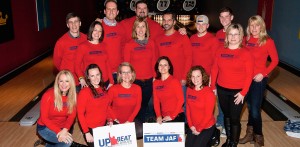 We still cannot believe it's 2015, but as the saying goes: time flies when you're having fun! The first month of the New Year is just about in the books, and the Joe Andruzzi Foundation (JAF) picked up right where we left off in 2014, hitting the ground running (literally).

Our #TeamJAF Boston Marathon® runners have been out braving all of the elements Mother Nature can throw at them – Snowpocalypse: Juno included – training on the streets of Boston to prepare for the 26.2 miles awaiting them in April.
And how 'bout those Patriots? It's been a magical run both on and off the field this season, as scoreboards have been lighting up for the local home team and patients-alike. Thanks to local energy provider and JAF-partner National Grid, our Points for Patients campaign was extended past football's regular season, through the playoffs, and right up to Super Bowl XLIX this Sunday in Arizona (more on that below).
Put down those shovels and take a few minutes to get caught up on all things JAF from the month that was!
All the best, and GO PATS,

Jen and Joe Andruzzi
---
JAF BY THE NUMBERS
ALL-TIME FUNDRAISING TO DATE: $6,600,000+
2014 FUNDRAISING TO DATE: $2,100,000+
TOTAL PATIENTS ASSISTED TO DATE: 2,893
---
Super Points For Super Patients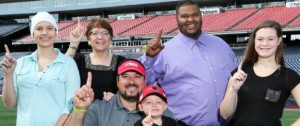 Support JAF patients AND have the chance to win a Super Bowl autographed item?  That sounds like a win/win to us!
National Grid has extended our Points For Patients campaign until February 2. To help cheer on our beloved New England football team in Super Bowl XLIX text POINTS to 41444 to donate or make a donation on the Points For Patients donation webpage and be entered into a chance to win signed Super Bowl XLIX gear.
Don't forget: National Grid will also match every Points for Patients donation made by Foundation supporters, dollar for dollar, up to $25,000 – so your donation is automatically doubled!  Learn more by clicking here.
---
Team JAF Kicks-off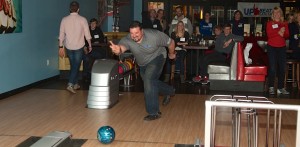 January also saw the official kick-off of our 2015 Boston Marathon® squad — Team JAF! Each Saturday volunteers have been manning water stations around the city to help our runners train as hard as possible – but that doesn't mean the team isn't finding time to kick back and relax.
On Monday the 19th, JAF teamed up with Alex and Ani Patriot Place to host a Charmed by Charity event to help teach our Team JAF runners how to fundraise through the jeweler. Our runners and supporters browsed some beautiful items – including our Positive is How I Live charm bangle – and Joe brought along some of his own bling for local fans to try on and signed some autographs after an exciting AFC Championship win. Check out photos from the event on our Facebook page!
Afterwards, JAF and our amazing runners walked over to Patriot Place's newest addition, Splitsville, for some friendly competition and fun. Well-equipped with great food, good beer and a lot of laughs, the gathering allowed us to bring together Team JAF members from across the country who all share a love and passion for running, but more importantly, running for a cause. You can also check out photos from the kick-off event here.
To help our runners reach their fundraising goals, please visit: http://bit.ly/SupportTeamJAF.  To learn more about our Alex and Ani Team JAF fundraiser, click here.
---
An (Up)Beat Surprise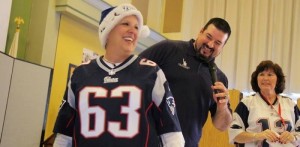 When our good friends at (add)ventures approached JAF about a local school teacher battling cancer with a remarkably positive attitude, we instantly wanted to help.
Through (add)ventures (add)love program, we teamed up with the Lincoln Public School District to surprise local elementary school teacher Marla Barrett with an inspirational pep rally. Barrett has been battling cancer for several years now, but she hasn't allowed the disease to keep her from her teaching post. She is committed to her job, her students, and her will to keep fighting.
Please have a look at, and share, this wonderful video the (add)ventures team put together from Marla's surprise pep rally – and help us wish Marla the best as she continues to fight on!  Visit our blog to read all about our visit!
---
All That Glitters…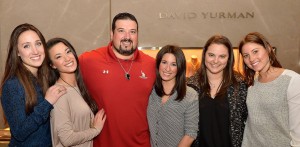 Speaking of surprises, many of our supporters found shiny treats in small boxes this past holiday season – all thanks to Abby Porosky of Altus Marketing & Management (AMM) – a longtime friend of our foundation – who connected JAF with the generous owners of the David Yurman store at Copley Place to set up a private holiday shopping event.
JAF supporters came together with David Yurman clients to holiday shop for some unbelievably beautiful jewelry, with a portion of the proceeds benefitting the Joe Andruzzi Foundation! The event was a huge success, and together we raised a significant amount of money for cancer patients and their families during an extremely difficult time.
Be sure to check out photos from the event on our Facebook page here: http://on.fb.me/17pYtLD and visit our blog page for the whole scoop!
---
(Up)Beat Pledge Program Rolls into 2015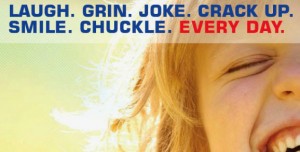 In 2015, please consider joining our (Up)Beat Pledge program, in which recurring monthly donations directly benefit cancer patients and their families. The need never ends, and that's why ongoing support is so important. Available levels include Smile: up to $10 monthly; Grin: up to $25 monthly; Happiness: up to $35 monthly; Laugh: up to $50 monthly; and Crack Up: $50+ monthly.  Read the whole story on our blog.
---
New York City Half Marathon

Join Team JAF at the SOLD-OUT United Airlines Half Marathon on March 15, 2015 to help support cancer patients and their families! Charity bibs are still available by filling out our application–click here!
---
Team JAF at the Boston Marathon
®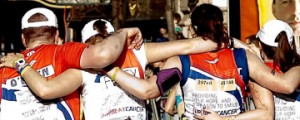 We are still accepting Boston Marathon® qualified, registered and invitational runners (required to raise a minimum of $1,500) for our team. Click here for an application. Even if you're not on Team JAF, you can still support the Foundation by helping runners with their fundraising: http://bit.ly/SupportTeamJAF.  Lots more details on our webpage!
---
Seventh Annual Joe Andruzzi & Friends Golf Tournament

Save the date! Don't let that snow fool you – summer is right around the corner, and so is our golf event! New England athletes and celebrities will hit the links to raise money for cancer patients and their families at our annual event, to be held again at the beautiful Pinehills Golf Club in Plymouth, Mass. (named one of the "Top 10 You Can Play" by Golf Magazine!) Check back soon for more information on this year's outing.
---
REMEMBERING CHRIS CHICK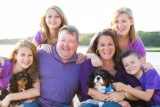 This month the Foundation remembers Chris Chick, 48, of Mansfield, who passed away peacefully on New Year's Eve surrounded by his incredible family. Chris fought a courageous battle with brain cancer, exemplifying a positive attitude, tremendous strength and remarkable bravery until the very end. He truly embodies JAF's (Up)Beat Cancer philosophy, and his approach will forever be an inspiration for patients and families fighting the disease. For more, read our August 2014 Patient Profile on Chris' journey: http://bit.ly/1xGrqwT