Thankful Thoughts from the Joe Andruzzi Foundation!
November may have brought the cold, but the Foundation is heating up with festive events and ways to give back this holiday season!
Our inaugural "Gratitude Gala" on November 24th was a rousing success, thanks to all of you! Our "Points for Patients" campaign is in full swing, and the Patriot Subaru "Share the Love" campaign is gaining momentum. Lest we forget "Movember," the hairiest month of the year?  We are looking forward to even more opportunities to spread the message of positivity this holiday season, including ways for you to pay it forward while holiday shopping.
During the month of Thanksgiving, we offer our most sincere thanks to you for all you have done for the Foundation. The generosity we have experienced all year has been truly unbelievable!
Happy Thanksgiving!
All the best,
Jen and Joe Andruzzi
---
JAF BY THE NUMBERS
2014 FUNDRAISING TO DATE: $1,402,757
2014 PATIENTS ASSISTED TO DATE: 1239
---
The Gratitude Gala

Our annual soiree, once again at Gillette Stadium's Putnam Club, was a success! Special thanks to our Presenting Sponsor, East Commerce Solutions, Inc. and their CEO, Ed Medeiros and President, Lisa Medeiros, as well as our Diamond Sponsors: CVS Health, Millennium: The Takeda Oncology Company, and the Kraft Group. We also want to extend our gratitude to the Honorable Mayor of Boston, Martin J. Walsh, for his eloquent and inspiring remarks; to our tireless emcee, Scott Zolak; our relentless auctioneer, Paul Zekos; as well as the wonderful folks at Alex and Ani for their incredible video. It was a true privilege to present the New England Patriots Charitable Foundation with this year's (Up)Beat award. With your help, we raised a whopping $900,000. Thanks to everyone who attended. We hope to see you all again next year! To read more about Gala, please click here.
---
Points For Patients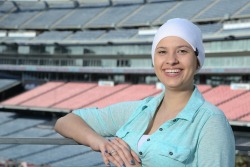 As the football season races toward its conclusion, so does your chance to help a family coping with the hardships of cancer by donating to "Points for Patients." From now through the end of the NFL's regular season, you can donate to this remarkable cancer-tackling cause and get yourself in the game by entering for a chance to win New England football prizes. National Grid will match every donation, dollar for dollar, up to $25,000, to help local patients like 16-year-old Paige Hutchinson of Cumberland, RI. Join us and do what you can to help all the patients on our home turf!
---
Share the Love

Our good friends at Patriot Subaru of North Attleboro, MA, have launched their "Share the Love" holiday charity event. Between now and January 2, 2015 they'll donate $250 to the customer's choice of five charities every time a new car is purchased. We are honored to be this year's home town charity! Subaru will donate up to $15 million, bringing this event's seven-year total to $50 million! We whole-heartedly support Patriot Subaru, so "Share The Love" for your holiday automotive needs.
---
Movember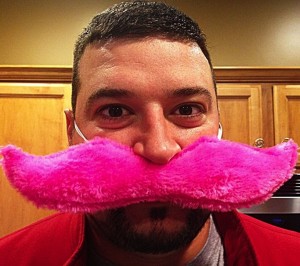 Though some men may be itching to get reacquainted with their razors at the end of this month, the awareness raised by all that facial hair is as impossible to ignore as the moustaches themselves! The Movember Foundation challenges men to grow moustaches during November to spark conversation and raise vital funds for its men's health programs. To date, 4 million moustaches have been grown worldwide, and $559 million has been raised to fund over 800 programs in 21 countries. Our "Movember" patient of the month, Calvin Wright, may not be sporting any facial hair of his own, but that doesn't make him any less focused and passionate about men's health and cancer awareness.
---
#GivingTuesdayTM

In the midst of the madness between Thanksgiving and the holidays, we are dedicating a day to simply give. #GivingTuesdayTM on December 2, is a day for people from all walks of life, as well as charities, businesses, and community centers, to take the simple step of coming together to give. Make a conscientious response to Black Friday and Cyber Monday by celebrating #GivingTuesdayTM – make a charitable donation and share your generous action with the hashtag #GivingTuesdayTM.
---
Holiday Giving/Gifts

There are many ways you can help JAF while celebrating the holidays! Our special book, "Don't Lick Your Friends! And other hilarious insights from kids," is one, and the unique and stylish "Positive Is How I Live" bangle from Alex and Ani is another. Need another reason to smile? Rock one of our stylish JAF T- Shirts! Plus, Goodshop Shopping (which you may remember from our successful back-to-school campaign) and the Amazon Smile Program are both simple, automatic and effective ways to support JAF every time you shop online. And, who doesn't love a holiday party? Join us for an evening of private shopping at David Yurman at Copley Place on December 17th from 6-8pm. If you are throwing your own holiday party, turn it into an event that benefits JAF! Happy Holidays!  Check out the Blog for a recap!
---
Boston Marathon Team: Qualified and Invitational Runners and
Fundraising

#TeamJAF for the 2015 Boston Marathon has been chosen! Congratulations, Seth Baerson, Matthew Birnie, Julie Cashman, Joseph DiMuccio, J. Alain Ferry, Lisa George, Melisa Lufkin, Drew Lufkin, Joyce Maiore, Kathleen McGonagle, Shannon O'Brien, Ben O'Meara, Amy Pepe, John Ponte, David Santoro (qualified), Emma Sellers Thibeault and Marsha Whitman! We are so grateful and humbled by our many applicants this year, and so wish we could have accepted them all! And while these runners begin the dedicated and devoted task of putting in the training miles to prep for April 20, 2015, you can help by donating so they can raise their minimum commitments. If you're so sleek of foot that you're a qualified or invitational runner, please consider joining Team JAF. You'll not only know you're helping us gain ground on cancer, but you'll enjoy the camaraderie of Team JAF and all its perks, including our kick-off event and pre-race pasta party! Join us today!
---
NYC Half Marathon
Any runner will tell you it's never too early to start setting your next goal. Why not make yours to join the JAF team and compete in a race that will help patients face their cancer
battles? Stay tuned for details in December!
---
Patient Profile
Calvin Wright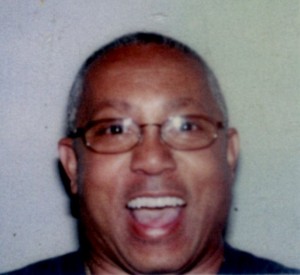 Calvin Wright has faced many challenges, but they don't stand a chance against his smile and upbeat attitude. The 63-year old Cherry Hill, NJ resident has had a radical prostatectomy followed by 39 doses of radiation, but that hasn't kept the former athlete from dreaming of one day jogging again. And it has inspired him to spread the word to men of all ages about the importance of getting regular doctor's exams and cancer screenings.  To read all about Calvin, check out our blog spot here.